In the context of a more and more resource saving industry, efficient drive systems become more and more important. Production sites have to be equipped with economical drives and innovative solutions enable a flexibel use. Drive systems in work machines are sized based on models and answers to the demands of energy generation and supply have to be provided.
Current Research Projects
Trajectory planning for continuum manipulators
Development and comparison of control design methods for continuum manipulators with coupled actuator dynamics
Extension of the trajectory planning and control design concepts to the case of contact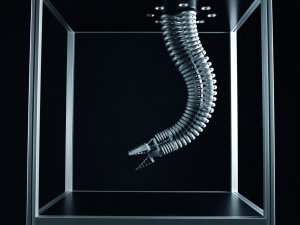 Energy optimal selection of drives
Technology-neutral analysis
Optimal control of drive systems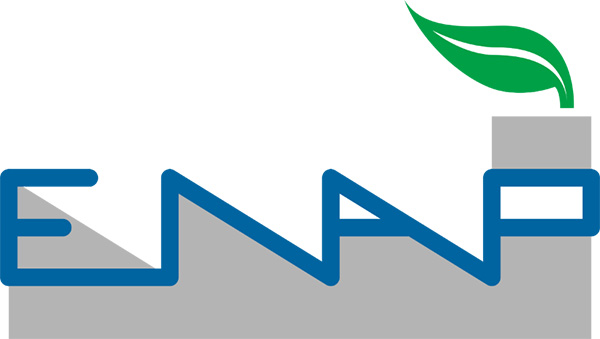 Completed Research Projects
Kinematic modelling
Kinematic control
Feedback and feedforward control of pneumatic actuators
Dynamic modelling
Feedback and feedforward control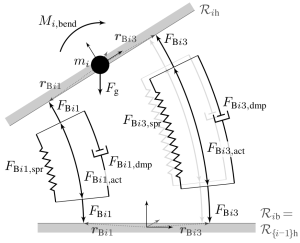 Hydraulic excavators represent complex mechatronic systems
Predictive driver models allow a model based development process
Driver models based on model predictive control
Application in simulation and on the excavator

Student's Theses
The Drive and Energy Systems group at ISYS is always looking for students who want to contribute to one of our research projects through a bachelor's or master's thesis.
For more information, please do not hesitate to contact one of our group members.
Publications
"Online TCP Trajectory Planning for Redundant Continuum Manipulators using Quadratic Programming"

,

IEEE International Conference on Advanced Intelligent Mechatronics (AIM)

,

Banff, Kanada

,

2016

,

pp. 1163-1168

,

"Combined Probabilistic and Set-Based Uncertainties for a Stochastic Model Predictive Control of Island Energy Systems"

,

American Control Conference (ACC)

,

Boston, MA, USA

,

2016

,

"Nonlinear Model Predictive Control of a Hydraulic Excavator using Hammerstein Models"

,

IEEE International Conference on Automation, Robotics and Applications (ICARA)

,

Queenstown, New Zealand

,

2015

,

pp. 557-562

, doi:10.1109/ICARA.2015.7081208
,

"Model-based feed-forward position control of constant curvature continuum robots using feedback linearization"

,

IEEE International Conference on Robotics and Automation (ICRA)

,

Seattle, WA, USA

,

2015

,

pp. 762-767

, doi:10.1109/ICRA.2015.7139264
,

"Automatic loop shaping: optimization-based controller tuning for motion systems"

,

IEEE/IES International Conference on Mechatronics

,

2015

,

pp. 34-39

, doi:10.1109/ICMECH.2015.7083944
,

"Two layer model predictive control for a cost efficient operation of island energy systems"

,

American Control Conference (ACC)

,

Chicago, IL, USA

,

2015

, doi:10.1109/ACC.2015.7172108
,

"A predictive driver model for the virtual excavator"

,

International Conference on Control, Automation, Robotics & Vision (ICARCV)

,

Singapore

,

2014

,

pp. 187-192

, doi:10.1109/ICARCV.2014.7064302
,

"Offline Trajectory Planning of a Pneumatically Actuated, Continuum Manipulator on the Example of the Bionic Handling Assistant"

,

International Fluid Power Conference (IFK)

,

Aachen, Germany

,

2014

,

pp. 456-463

,

"Trajectory Optimization of Pneumatically Actuated, Redundant Continuum Manipulators"

,

American Control Conference (ACC)

,

Portland, OR, USA

,

2014

,

pp. 4008-4013

, doi:10.1109/ACC.2014.6858736
,

"Dynamic modeling of constant curvature continuum robots using the Euler-Lagrange formalism"

,

IEEE/ RSJ International Conference on Intelligent Robots and Systems (IROS)

,

Chicago, IL, USA

,

2014

,

pp. 2428-2433

, doi:10.1109/IROS.2014.6942892
,

"Filter-based PV Power Smoothing Control for Island Hybrid Energy Systems With High PV Penetration"

,

IEEE International Conference on Automation Science and Engineering (CASE)

,

2014

,

pp. 872-877

, doi:10.1109/CoASE.2014.6899428
,

"A Variable Curvature Modeling Approach for Kinematic Control of Continuum Manipulators"

,

American Control Conference (ACC)

,

Washington, DC, USA

,

2013

,

pp. 4952-4957

,

"Forward kinematics of a compliant pneumatically actuated redundant manipulator"

,

IEEE Conference on Industrial Electronics and Applications (ICIEA)

,

2012

,

pp. 1267-1273

, doi:10.1109/ICIEA.2012.6360917
,

"Model-based Analysis of Pneumatic Networks – prosepcts and challenges"

,

Scandinavian International Conference on Fluid Power (SICFP)

,

Tampere, Finnland

,

2011

,

pp. 471-484

,

"Modelling and Optimization in Pressurized-Air Networks – A first Approach with Respect to Energy-Efficiency"

,

International Fluid Power Conference

,

Aachen, Germany

,

2010

,

pp. 317-328

,
Members of the Drive and Energy Systems Group