International Relations of the ISYS
Over many years, the ISYS has established a number of international cooperations in order promote joint research and to give students the opportunity the broaden their perspective and to advance their scientific skills while studying abroad. The majority of the partner universities are located in Europe, Asia and the Americas.
The cooperation guarantees the continuous exchange of knowledge and enables students to spend some time at a partner university during the second year of their graduate studies or their last semester during their undergraduate time.
Double degree / Joint degree
At some partner universities, a Master's degree in addition to the Master's degree from the University of Stuttgart can be obtained. Other universities offer a joint degree, i.e. one common degree from both universities. These programmes include
the first year of the Master studies in Stuttgart,
the second year including the thesis work at the partner university
as well as an industrial internship during the stay abroad.
A double/joint degree can be obtained at the following partner universities:
The double degree programmes aim at qualified students with majors of the Gemeinsamen Kommission Maschinenbau (Mechanical Engineering, Engineering Cybernetics, Mechatronical Engineering, Process Technology etc.). The right time for application is after the conditional acceptance into graduate school or during the first semester of the Master studies. The studies for the double degree abroad usually start in August/September, but individual starting times may also be the case. Details on the choice of modules can be found in the Module-Handbook of the Master in Mechanical Engineering. For the first year of study at the University of Stuttgart, knowledge of German is required.
Thesis Projects
Usually, research work leading to a Bachelor's or Master's thesis is part of the stay. An overview over partner universities for thesis programs can be found here:
Application
Contact persons for early advise on studying abroad via the ISYS are Bernd Müller and Max May.
The application for one of the programmes takes place through the Institute for System Dynamics. The application procedure includes
advise for the choice of the programme,
the application including CV and recent transcript of grades,
the coordination of possible research topics for the thesis.
Please send your application to Prof. Sawodny.
For general information and selection criteria please also refer to the website of the University of Stuttgart: Erasmus+ Europa (in German).
Contact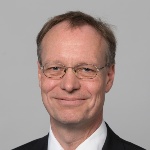 Oliver Sawodny
Prof. Dr.-Ing. Dr. h.c.
Head of the Institute