Program participants from Stuttgart and Toyohashi complete two semesters respectively at their own university and the partner university to earn a master degree of both universities. The University of Stuttgart strengthens the knowledge in the key areas of design, production, energy- and process engineering, automotive engineering, mechanics, mechatronics and engineering cybernetics. This knowledge is broadened at the Toyohashi University of Technology in the area of robotics and control theory.
The Toyohashi University of Technolo is one of the best universities in Japan, which is popular for it practical-oriented research fields in robotics and control theory. The double degree program with the Toyohashi University of Technology is in close collaboration with the System and Control Laboratory and the System Engineering Laboratory. Beside the academic study, the double degree program offers the great chance to get to know the japanese culture. The study programs Mechanical Engineering, Mechatronics and Engineering Cybernetics at the University of Stuttgart have a distinguished reputation in applied research embedded in a unique industrial environment.
Contact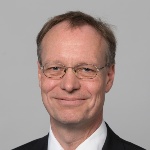 Oliver Sawodny
Prof. Dr.-Ing. Dr. h.c.
Head of the Institute