Project Description
To guarantee good conditions for inland navigation, the Mosel river's water levels are regulated by 9 barrages along its path from Trier to Koblenz. In order to compensate for the significant seasonal and weather dependent water discharge fluctuations and at the same time ensure safe and easy navigation, constant water lavels have to be provided. For this purpose, the barrages are equipped with adjustable weirs. The resulting adjustable discharge into the next river reach enables the use of automatic water level control. With rising water discharge, the water level has to be adjusted. Additionally, a steady discharge into the next river reach is desirable to reduce inflow fluctuations or fully prevent them.
In order to develop an approach for the coordinated control of multiple barrages, ISYS cooperates with the Federal Waterways Engineering and Research Institute. The already existing decentralized local water level controllers will be left untouched in this aproach as they have already proven their reliability. But they will be enhanced by model based feed forward control that simulataneously compensates for inflow fluctuations and automatically tracks a given water level trajectory. This takes load off the local feedback controllers. Additionally, a centralized coordinating controller can dynamically provide water level trajectories for the local controllers in order to exploit the narrow water level margin arround the desired water level. The goal of this dynamic water level adjustment is to use the water capacity of the river reaches to dampen discharge fluctuations and ease larger alterations of the targeted water levels automatically.
Publications
"On migrating to advanced model predictive control strategies at the Moselle River"

,

13th International conference on Hydroinformatics HIC2018

,

Palermo, Italy

,

2018

, doi:10.29007/22rd
,
Amann, K.-U.; Arnold, E.;Sawodny, O., "Online real-time scheduled model predictive feedforward control for impounded river reaches applied to the Moselle river", 12th Conference on Automation Science and Engineering (CASE), Fort Worth, TX (USA), 2016.
Amann, K.-U.; Arnold, E.;Sawodny, O., "Comparison of model-based feed-forward control strategies for impounded rivers", European Control Conference (ECC), 1361-1366, Strasbourg, France, 2014.
Amann, K.-U.; Arnold, E.; Sawodny, O., "An inversion based model-predictive feed-forward discharge controller for impounded rivers", 2013 8th International Workshop on Multidimensional Systems (nDS13), 9-11 Sept. 2013, URL
Contact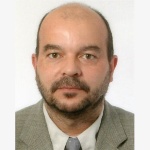 Eckhard Arnold
Dr.-Ing.
Head of Optimization and Process Technology Groups