Description
Improving handling characteristics and ride comfort is a main goal in the automotive industry. The application of active vehicle dynamics systems is an important part of this development.
Several vehicle dynamics systems are integrated into modern upper class cars. Systems like a Dynamic Steering or a Torque Vectoring System have a strong overlap in the driving dynamics behavior of the car. This is why the calibration of these systems is increasingly complex with a rising number of active vehicle dynamics systems.
The goal of this project is the development of a combined vehicle dynamics control system in order to improve driving dynamics and driving stability under consideration of realistic conditions and constraints. The algorithms developed in this project are validated during road tests with an Audi A7 prototype car under warm and cold weather conditions.
Publication
"Integrated Feed-Forward Controller for the Lateral Dynamics of an Over-Actuated Vehicle using Optimization Based Model Inversion"

,

American Control Conference (ACC)

,

Boston, MA, USA

,

2016

,

pp. 5994-5999

, doi:10.1109/ACC.2016.7526610
,
Contact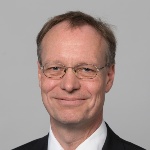 Oliver Sawodny
Prof. Dr.-Ing. Dr. h.c.
Head of the Institute