The lecture has been moved to Thursday from 9.45-13h in WS2021/22 and is held digitally though WebEx.
General Information
Lecturer

Prof. Dr.-Ing. Joachim Birk

Semester

Credit Points

Language

Schedule

If there is sufficient interest from students in the lecture, the lecture will be held digitally on Thursdays between 9.45-13h on the following dates

4.11.2021

2.12.2021

25.11.2021
9.12.2021
20.1.2022
27.1.2022
3.2.2022
10.2.2022

For more information join the course on ILIAS.
Description
For numerous practical applications especially for waste water treatment processes and incinerator plant processes following aspects will be teached
Major challenges and innovation drivers for Operational Technology (OT) (e.g. innovation rates by Industry 4.0 approaches, life cycles, complexity)
Fundamentals of structuring OT solutions
Basic automation principles (e.g. important add-ons to standard controllers, control loop pairing)
Advanced automation solutions (e.g. complexity reduction by alarm management, controller performance management, Human Machine Interface, diagnostic functions and Advanced Process Control)
Manufacturing Execution Systems (MES) as a functional interface between different aspects of OT (production, quality, inventory, maintenance)
Engineering and maintenance process for OT solutions and innovative solutions to support plant maintenance.
Information
Target audience: M.Sc. WASTE – Modules "Air Quality Control" and "Waste Water"
Exam: Oral (30min)
Requirements: Modules "Measurements", "Numerical Simulations" or "Modeling and Simulation of Processes", Basics in Control Engineering
Contact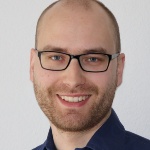 Andreas Gienger
Dr.-Ing.
Head of the Construction Robotics Group