Description
To improve the efficiency of vehicle driven by internal combustion engines, these are often combined with electric drives. With this the CO2 emissions of the vehicle can be reduced by recuperation of break-energy and an operating point sift of the engine. A hybridisation adds system inputs and this allows several new driving functions and strategies. The success of hybrid electric vehicles highly depends on the driver's acceptance which is correlated with a comfortable and predictable behaviour of the vehicle.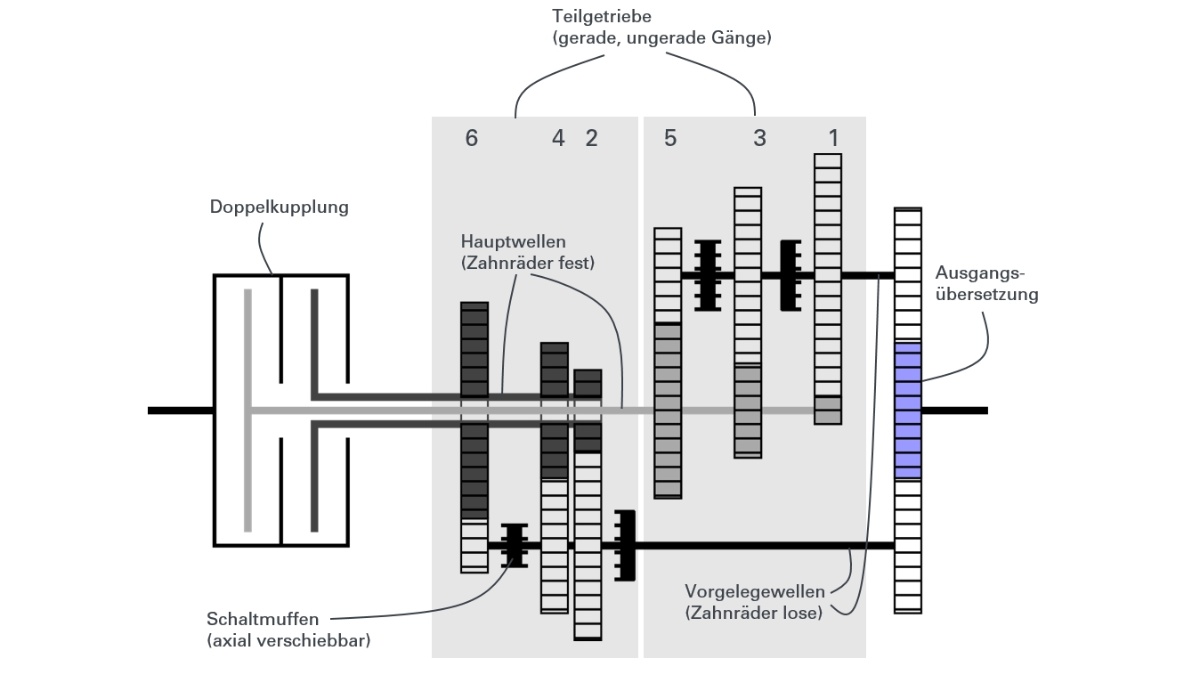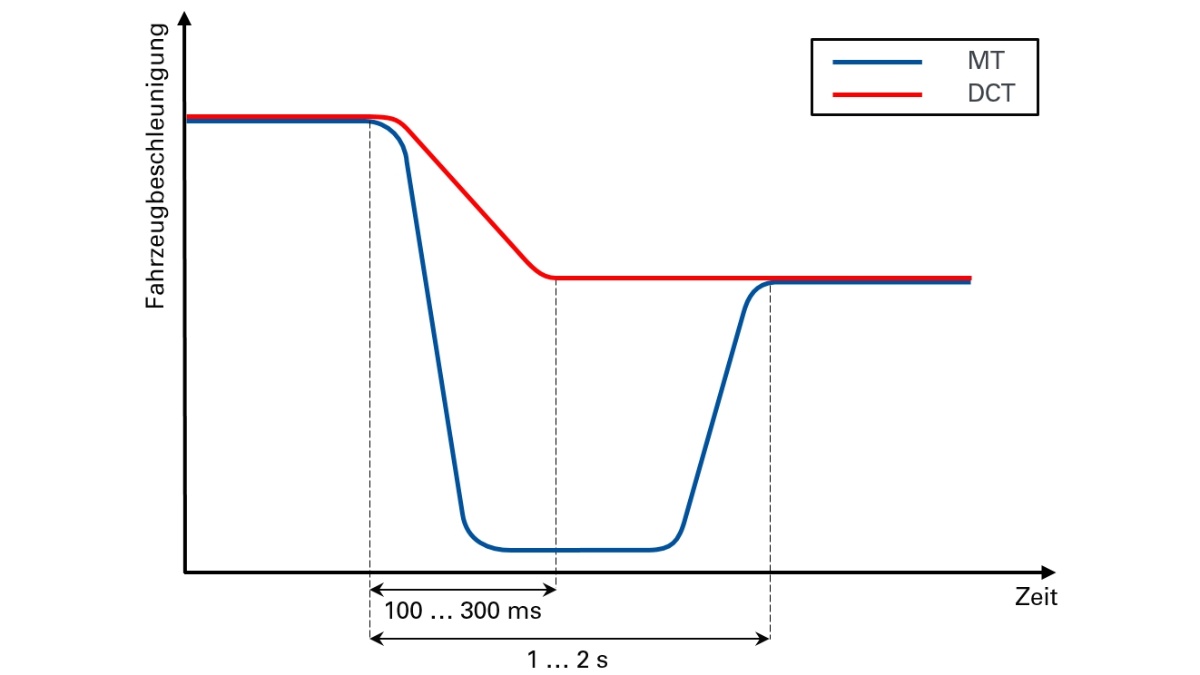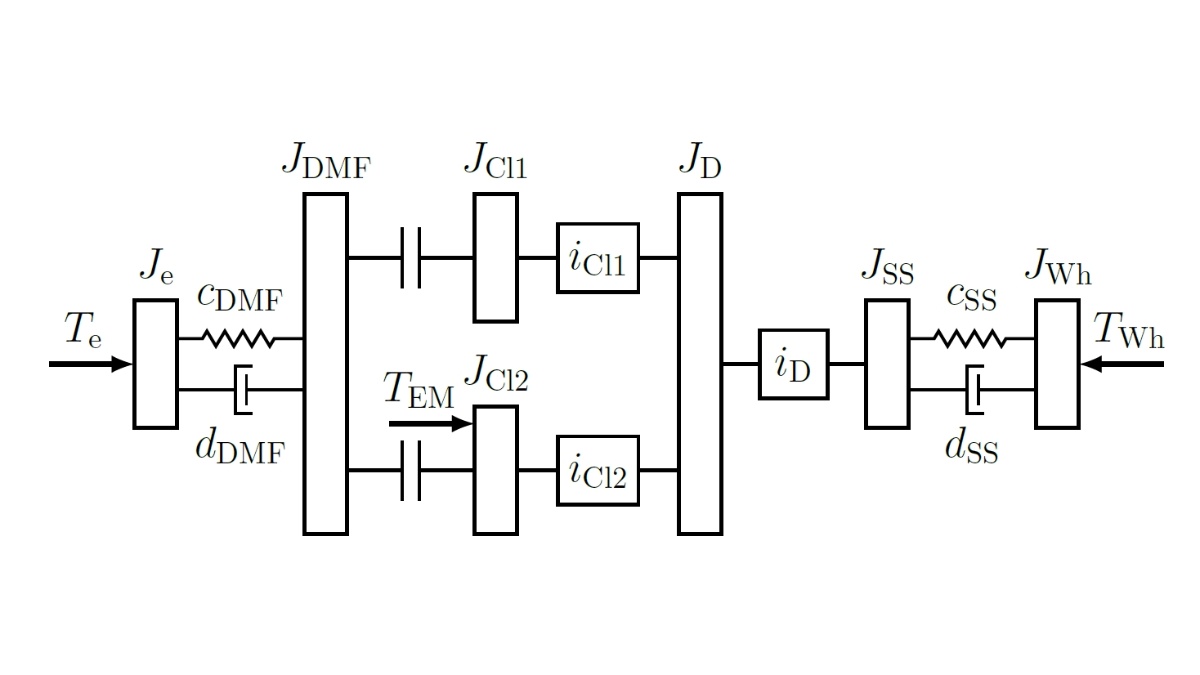 The realisation of a comfortable handling in hybrid dual-clutch transmissions obliges a good coordination between the components of the powertrain (internal combustion engine, electric machine and clutch). A heuristic coordination is not feasible because of the variety of system parameters and their mutual interference. The long-term aim is an automatisation of this coordination in combination with adaption algorithms to reduce the calibration effort and obtain a comfortable vehicle behaviour. The basis of this coordination is a model-based controller design.
The classical starter-generator is obsolete in a hybrid electric vehicle because the engine start can be realised directly via the electric machine. Such vehicles only have limited pure electric drive capabilities, so it might be the case that the engine has to be restarted while driving. This restart is a special challenge because it is the most critic driving situation of a vehicle. The considered transmission in this project is the 7 gear hybrid dual-clutch transmission 7HDT300 from GETRAG. This transmission can be composited modularly according to the customer requirements either with or without an integrated electric machine. The focus in this project lies on the 48V mild hybrid version of the 7HDT300.